Therapist Profiles
Tel: 03-3716-6624

Doug Berger, M.D., Ph.D., Center Director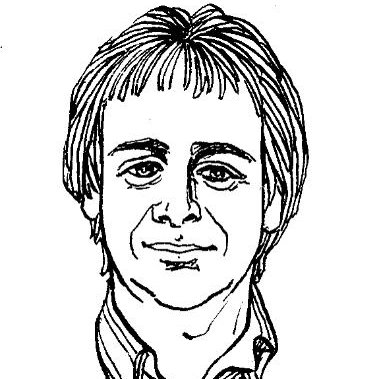 Douglas Berger, M.D., Ph.D., a fully bilingual American board certified psychiatrist, is the Director of the Tokyo Meguro Counseling Center. Dr.Doug Berger is a graduate of New York Medical College where he completed a 4-year residency program in psychiatry. He then finished a fellowship in Psychosomatic Medicine at the Albert Einstein College of Medicine. Now based in Tokyo, he had served on the Faculty of the Albert Einstein College of Medicine Department of Psychiatry in New York as an Assistant Professor of Psychiatry and licensed practicing U.S. physician. Dr. Berger's Japanese qualifications include a Ph.D. from the University of Tokyo School of Medicine received for psychiatric research done while at the Tokyo University Department of Psychosomatic Medicine.
Dr. Berger came to Japan as a medical exchange student and psychiatric researcher at the Tokai University School of Medicine on a research fellowship from the Matsumae International Foundation. He later returned to Japan to do further psychiatric research at the Tokyo University Department of Psychosomatic Medicine and the Tokyo Institute of Psychiatry. Dr. Berger speaks native-level Japanese and regularly conducts psychotherapy for mixed-cultural couples as well as the local Japanese community. This page lists Dr. Berger's research activity, and this page is an archive of community education articles for the Tokyo Families Magazine written by Dr. Berger. Dr. Berger also works extensively with children as Director of the Tokyo Child & Adolescent Counseling Service. Dr. Berger is a legal permanent resident of Japan.
Credential Verifications
Dr. Berger's medical degree is from the United States, he is well-versed in the use of psychiatric medication and can guide the use of psychiatric medications integrated with psychotherapy through the physicians affiliated with his counseling practice (he does not directly practice medical care in Japan). Further information on Dr. Berger can be seen on his personal home page.
Publications by Dr. Douglas Berger, psychiatrist in Tokyo
Berger D: DOUBLE-BLINDING AND BIAS IN MEDICATION AND COGNITIVE-BEHAVIORAL THERAPY TRIALS FOR MAJOR DEPRESSIVE DISORDER, F1000Research 2016, 4:638 (doi: 10.12688/f1000research.6953.2). U.S. National Library of Medicine version.
Berger D: DOUBLE BLINDING REQUIREMENT FOR VALIDITY CLAIMS IN COGNITIVE-BEHAVIORAL THERAPY INTERVENTION TRIALS FOR MAJOR DEPRESSIVE DISORDER. Analysis of Hollon S, et al., Effect of cognitive therapy with antidepressant medications vs antidepressants alone on the rate of recovery in major depressive disorder: a randomized clinical trial, F1000Research 2015, 4:639 (doi: 10.12688/f1000research.6954.1). U.S. National Library of Medicine version.
Articles by Douglas Berger, M.D., Ph.D. for Tokyo Families magazine.
Click here to see a full list of articles.
For more information on Dr. Doug Berger, read some of the articles here.
---
|Home|Japanese(日本語)|Emergency Information|Counseling Approach|Psychodynamic Psychotherapy|Cognitive Behavioral Psychotherapy (CBT)|Group Psychotherapy| Marriage & Family Counseling|Child & Adolescent Therapy|ADD/ADHD Treatment|English Speaking Psychotherapy|Core Issue-Defense Paradigm|Depression Symptom Checklist|Depression & Anxiety|Alcohol Treatment in Japan|Psychiatric Medication|Clinical Case Examples|Tokyo Families Articles|Mental Health Search/Links|Japan Links|Mental-Health Books|Hong Kong Therapy|Skype Therapy|Corporate Services|Therapist Profiles|Psychologist in Tokyo|Practice Information|Code of Ethics|Location & Therapy Hours|Contact|Doug Berger, M.D., Ph.D.|News Articles|
Counseling Links
The Meguro Counseling Center consists of Western-trained therapists able to provide face-to-face mental-health care for the international community in Tokyo. With extensive experience in Japan, these therapists have a deep understanding of the stresses of living in Japan.